National Institute of Electronics and Information Technology (NIELIT), Shimla (An Autonomous Scientific Society under Deptt. of Electronics and Information Technology)Â  is conducting Walk-in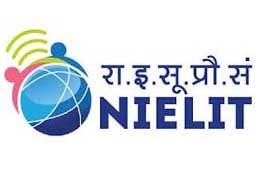 Interviewfor the recruitment for 90 posts of Computer Operator, Assistant Programmer & many Other posts for various projects in H.P. . You can find the details for these recruitment here:-
National Institute of Electronics and Information Technology Chandigarh, Extension Centre, Shimla
(An Autonomous Scientific Society under Deptt. of Electronics and Information Technology)
Hotel Cedamood Building, Lower Jak–hoo, Shimla (HT.)
Web site:- http://nielitchd.in TeIephonc: 0177-2650613
Recruitment Details of NIELIT
interview at NIELIT Shirnia from 10 AM to 1 PM
Walk in
S. No.
Post. .
Date
For Districts of HP.
Not of Posts
Computer Operator (Steno)
19/08/2014
Shimla
1
Computer Operator

Accounts)

Computer Operatorall
19/08/2014
19/08/2 014
Shillala, Solan, MandlKangraShirrila,Solani Mandl
3
Customer SupportPersons
1910812014
shimla .
.
Com I mu. 0 I crater
19108/2014
Sirmaour, Lab

ill S phi

Harnirpur, Sirmour,Bilaspur, Kinnaur,

Bolan and Shin–ila

II

6.
20/08/2014
Data Entry Operator 21/08/2014
Lahul & Spiti , Kullu.
Ka.ngra , Una, Mandl
and Chamba
Technical SupportPersons
082/ /2014
Hamirpur, Sirmour.Kullu, Kinnaur,Una,Kangra, Shin–da,

Lahul S Fit

16
8.
Assistant Programmer
22/8./20 014
Lahul Spiti
'1
Interested candidates may appear for Walk-in-inter these requirements along with their testimonials 500/- to be deposited in cash or through bank Chandigarh, payable at Shimla, Eligibility Criteria, Posting and other details are available on our Web it 0177-2650613 or 0177-2804216
ew as per given schedule for in original and registration fee of Rs draft in favor of Director, NIEL1 f',Experience required, Place ofsite:- htti://www.nielitchd.in.
Branch Mana ler
NATIONAL INSITITUTE OF ELECTRONICS AND INFORMATION TECHNOLOGY
CHANDIGARH- EXTENSION CENTRE SHIMLA
Eligibility Criteria for various posts 19th August 2014 to 22 August 2014
Sr.
No.
Post
Essential Qualification and
Experience
Consolidated
monthly
Remuneration
1
Data Entry
Operator
10+2 with Diploma in Computer N I EL IT'0′ Level and typing speed of 30WPM in English /25 WPM in Hindi and one year experience.
R s 5'500/-
2
Customer
Support
Persons
1. 10+2.2. Diploma in Computer Application
with minimum one year experience.
Rs. 5,500/-
3
Computer Operator
Graduate with one year Post-Graduate
Diploma in Computer Science/Applications
(PGDCA) / NIELIT 'A' Level /NIELIT
Diploma
Or
BCA or
BSC (IT/CS).
Rs. 7,000/-
4
Computer
Operator
(Accounts)
B. Com with one year Post Graduate Diploma in Computer Science /Application N IEL IT 'A' Level/NIELIT Diploma and Tally as one of the subject.
Rs. 7,000/-
5
Computer
Operator
(Steno)
Graduate with one year Post GraduateDiploma in Computer Science/Application NIELIT 'A' Level/NIELIT Diploma and
knowledge of short hand.Or

BCA/BSC (IT/CS) and knowledge of short hand.

Rs. 7,000/-
6
Assistant
Programmer
B.E./B. Tech Computer Science /Information Technology/ElectronicsOR MCAOR

NIELIT '13' Level

Rs. 10,000/-
7
Computer Operator(Tally )
a B .Comb. One year working experience in Tally Softwarec. Tally certificate from any institute
Rs 7000/-
8
Technical Support Persons
Graduate with one year Diploma in Computer Application and typing speed of 30 WPM in English or 25 WPM in Hindi and one year experience.
R s 5'500/-
Note: –
The candidates should come with duly filled form along with attested copies of certificates and the fee of Rs. 500/- through DD in favor of Director, NIELIT Chandigarh, payable at Shimla or by cash.
All Degree/Diploma should be from recognized University/ Institute/ NIELIT for the all the posts except Certificate course in Tally & at Sr. No. 2.
Place of posting for each post is as per separate list attached
Interview for the posts of Data Entry Operator will be conducted on 20/08/2014 for Shimla, Sirmour, Solan, Kinnaur, Bilaspur & Hamirpur and for  Lahul Spiti , Kullu, Kangra , Una, Mandi & chamba  interview will be conducted on 21/08/2014.
Customer Support Persons (at Sr. No.-2) are supposed to work in shifts. Since the services are to be provided 24X7.
The candidates should attach copies of certificates/mark sheets, Date of Birth Certificate, passport size photograph and experience certificates with the application form and should bring all testimonials/ certificates /experience certificates in original at the time of interview. The application forms will not be sent by post on request. Incomplete application forms and all the application forms of the candidates who fail to fulfill the eligibility criteria will be summarily rejected and no further queries /communication will be entertained in this regard. Website: http://www.nielitchd.in  ENQUIRY TELEPHONE: 0177-2650613, 2804216